Awarded again as "Recognized Good Trainer"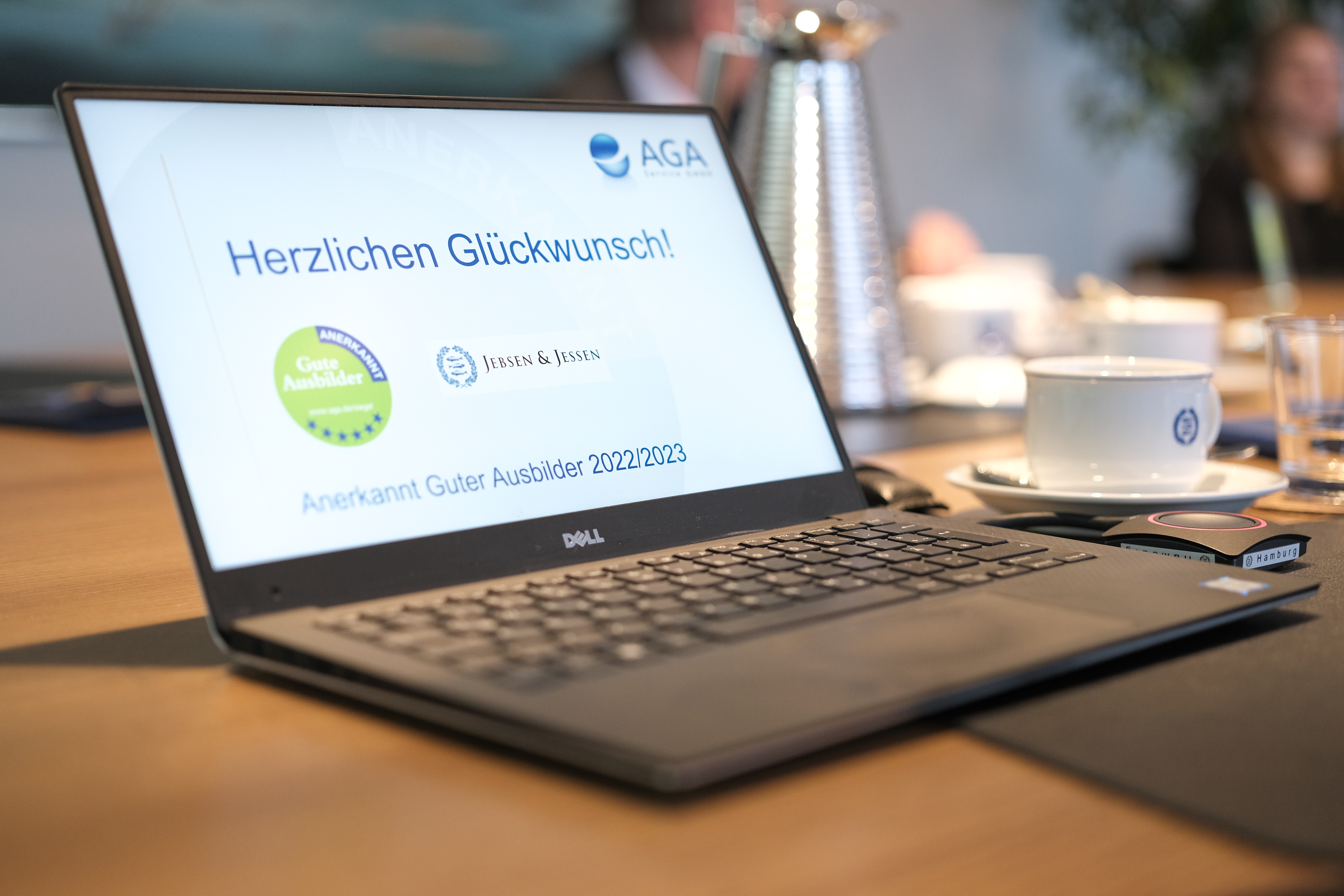 On 31.01.2022 we, Jebsen & Jessen (GmbH & Co.) KG, were re-certified as "Recognized Good Trainer" by the AGA for the year 2022/23. The award ceremony took place in our house.
We are an attractive company in which excellent training is provided. This is also the view of the apprentices who learn with us. Because even in the repeated sealing process, it became clear that everyone was comfortable:
"In the interviews with the trainees, the advantages of a family business were mentioned several times, and combined with its international orientation, economic stability and variety of opportunities, it is seen as an attractive training company."
Analysis of the questionnaires shows that we as a training company have developed in many areas, all participants are satisfied with their training, have never thought about leaving the company and would recommend us to friends or on internet platforms.
As a company, we are particularly proud of the "Recognized Good Trainers" seal. The seal confirms that we offer a good and professional training.
About the AGA Training Seal
On the training market, convincing presentation counts. This applies not only to potential applicants, but also in particular to the visibility of the companies and the satisfaction of the trainees. The "Recognized Good Trainers" quality seal supports companies that want to promote their position and the loyalty of their trainees. As partners, the FOM University of Economics & Management and the independent certification company EUROPANOZERT support the certification scientifically.