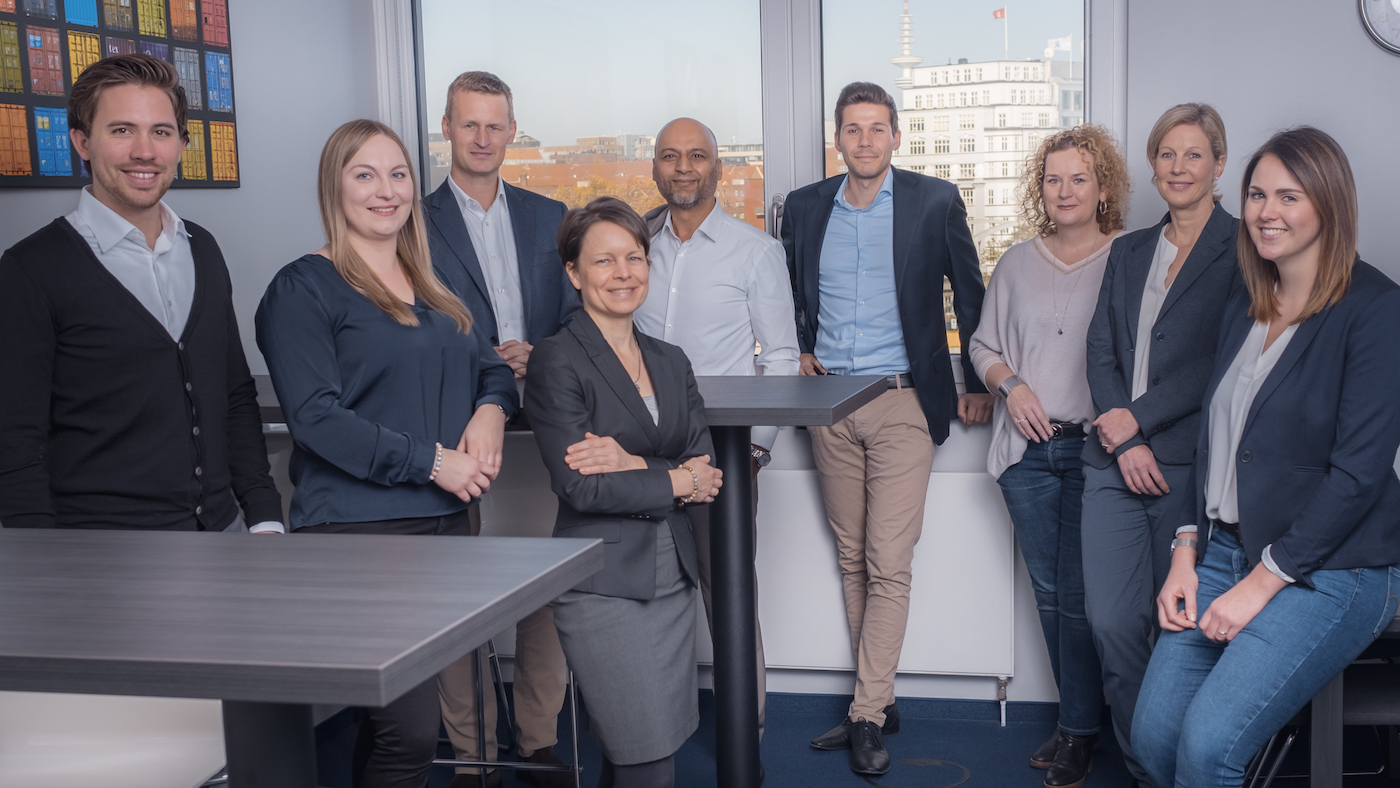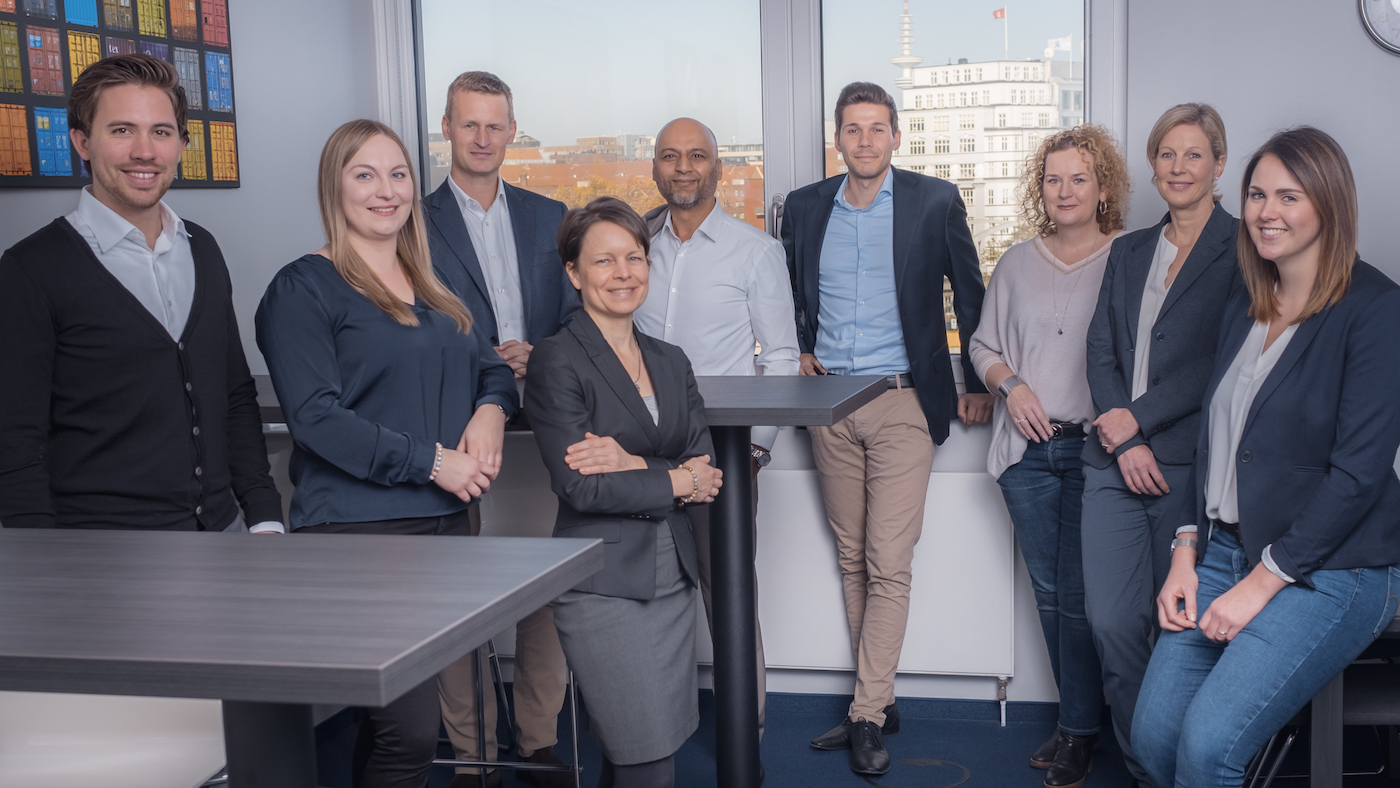 Work that makes you happy
Trust and promotion
Expand your horizons and shape the future
Our employees are our most important asset. We know that and that is why we look after every single colleague – and take care of their needs, talents and goals. Everyone here has the opportunity on a daily basis to learn, grow and work together with others to be successful. Our employees know and appreciate that. Read a few personal statements here and perhaps you will also soon show us your own potential.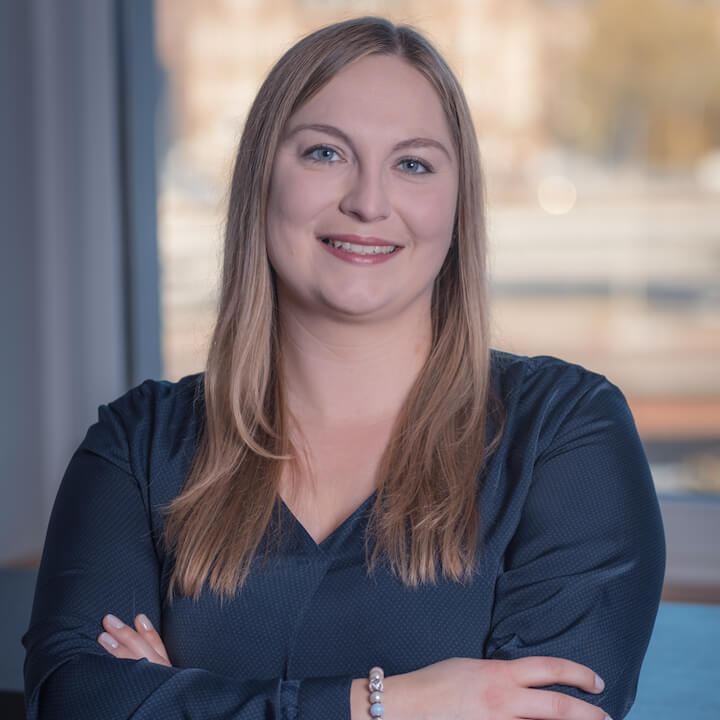 Julia Markmann, Department Manager Export Documentation, has been working for the company since 2012
"Our apprentices are our future"
After she started in order processing, the process and project organisation is now part of Julia Markmann's daily business. She is also a mentor for our apprentices. "The apprentices are our future! We not only support them but also promote them. They learn to develop new ideas, create impetus and challenge processes. This is how we develop not only the apprentices but also the company."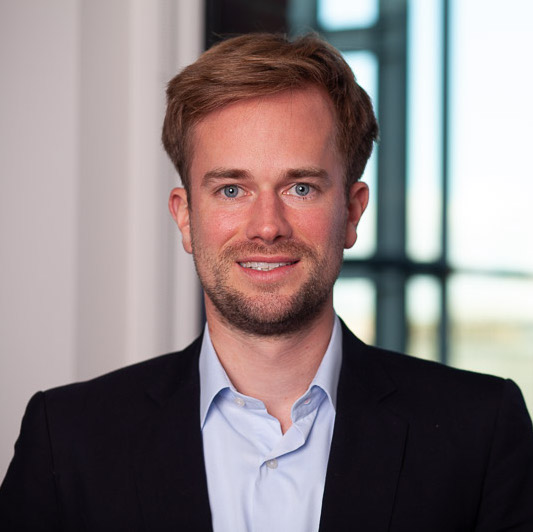 Julian Harrendorf, General Manager, started in 2014 as a trainee
"The variety of topics as well as trust motivate me every day!"
Close cooperation with our business units is imperative so that we can develop solutions together. Julian Harrendorf heads Corporate Development and appreciates the entrepreneurial culture at Jebsen & Jessen:
"What's particularly exciting is that as a company we are on the move and can contribute to topics such as hybrid work and other modern ways of working. In addition, we set impulses by cooperating with startups, as we can learn a lot from the speed and approaches they use."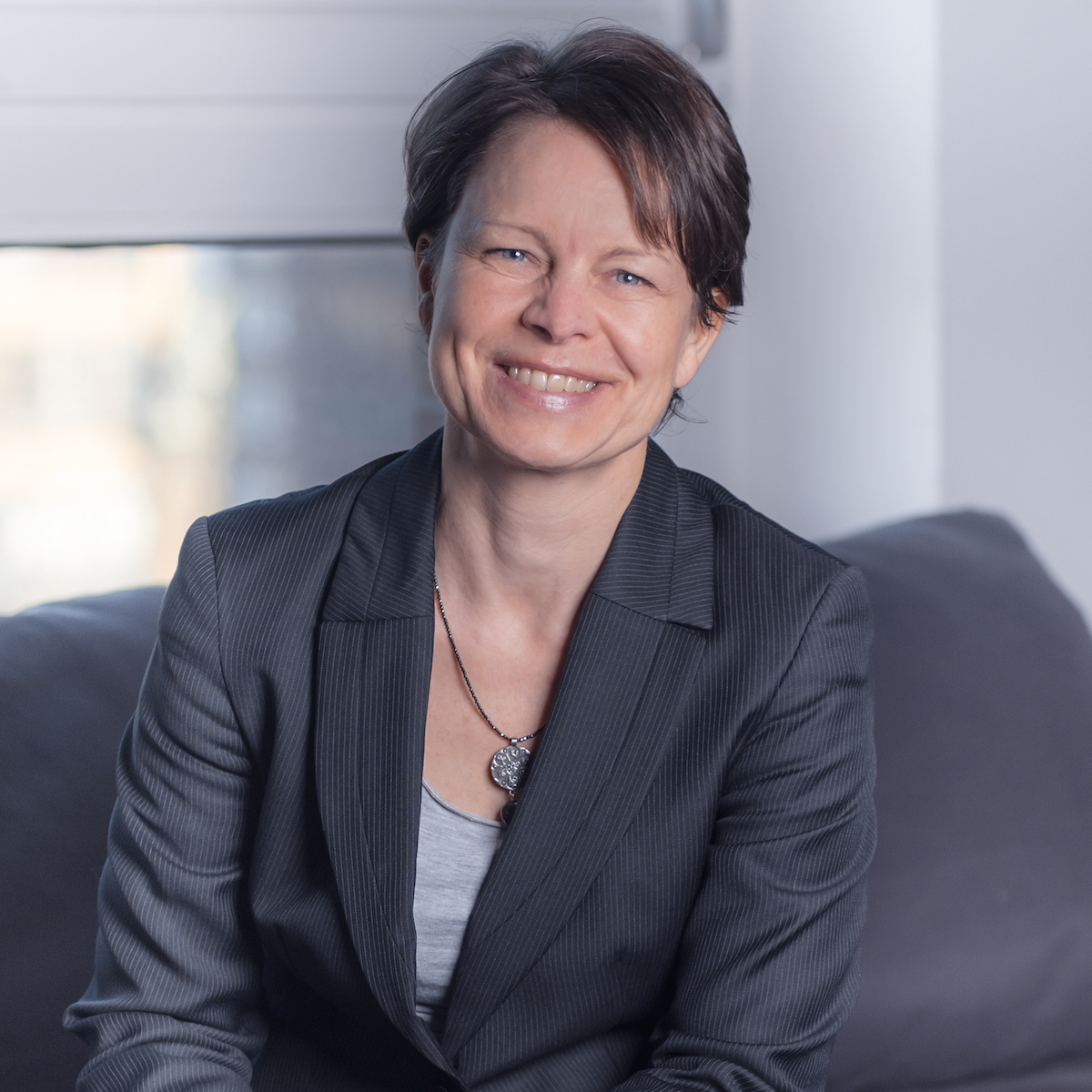 Dagmar Glißmann, Management Assistant, working for the company since 2006
"I have a job that makes me happy"
The day-to-day management in the office and the management of projects are more than just a job for the long-standing Management Assistant at Jebsen & Jessen Hamburg. "Working for a successful, expanding company where people are appreciated cannot be taken for granted", she states and goes on to say: "I have a job that makes me happy!"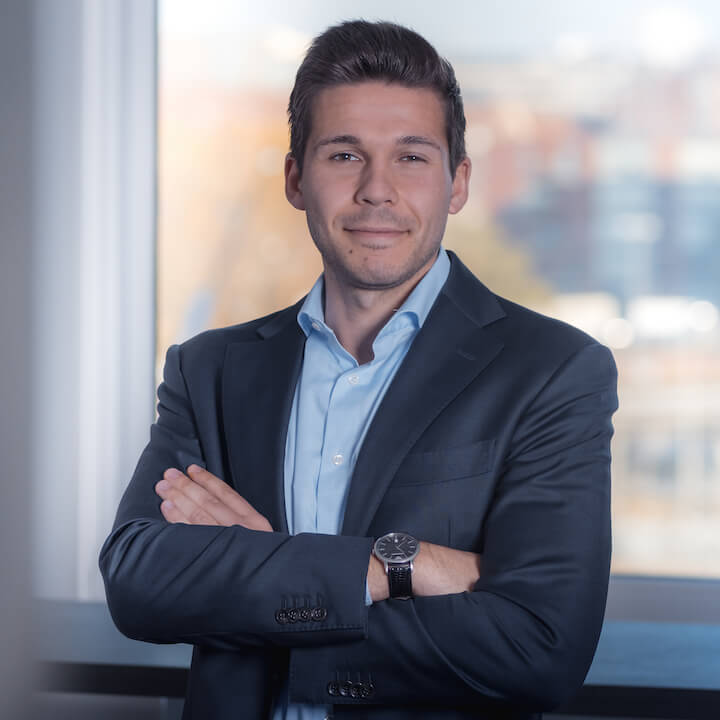 Steffen Glade, Department Manager, working for GMA Garnet since 2012
"We can always expand our horizons"
"The work at GMA Garnet is the perfect combination of ambition, dynamism and a family atmosphere", confirms the head of sales of the sandblasting department. Changing challenges create variety and are always a new opportunity to expand our own horizons. "I am very happy to have prospects in this special company and be part of the Jebsen & Jessen Group."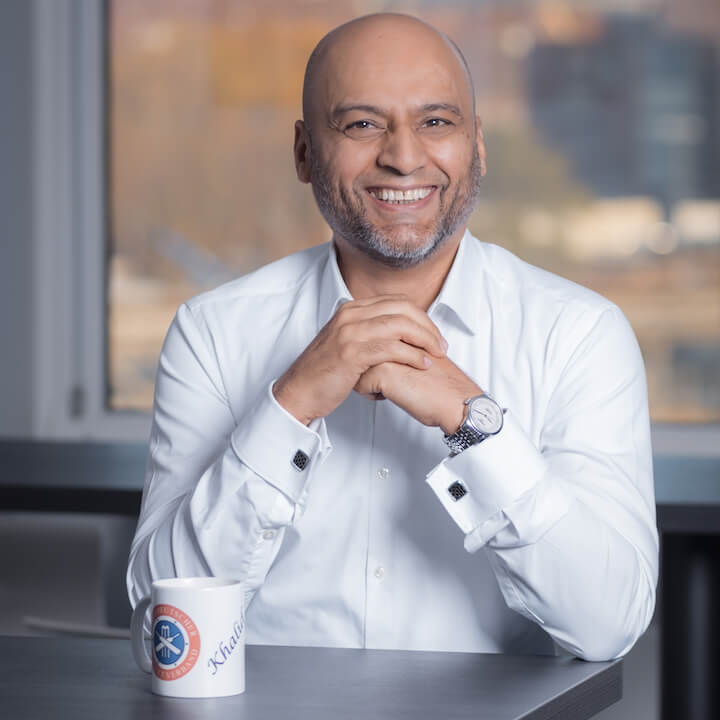 Khawaja Khalid Rauf, IT Administrator, working as part of the team since 2011
"I feel at home at work"
As IT Administrator, Khawaja Khalid Rauf is not only responsible for IT support, but also for the licence management and the management of all mobile devices within the company group. He says with a smile: "I am pleased to be part of the Jebsen & Jessen family – and I feel at home at only one place in the world: here at work!"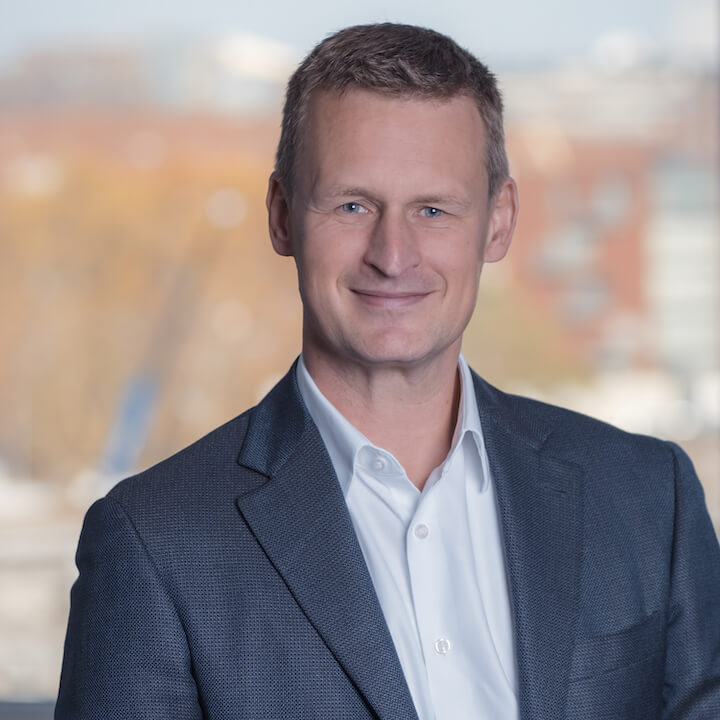 Björn Frese, Managing Director of the Jebsen & Jessen Group, working for the company since 1996
"I appreciate our good trusting working relationship"
The Managing Director of Jebsen & Jessen Life Science and Jebsen & Jessen Chemicals is grateful for the "best personal support" that he has received in our company: "Anyone who has completed their apprenticeship at Jebsen & Jessen Hamburg has every opportunity to be well-supported and promoted on their further career path. Anyone who is really committed can be a part of the successful company development. I really appreciate the work in our company group – and our good trusting working relationship."