Brands Fashion wins Fairtrade Award 2022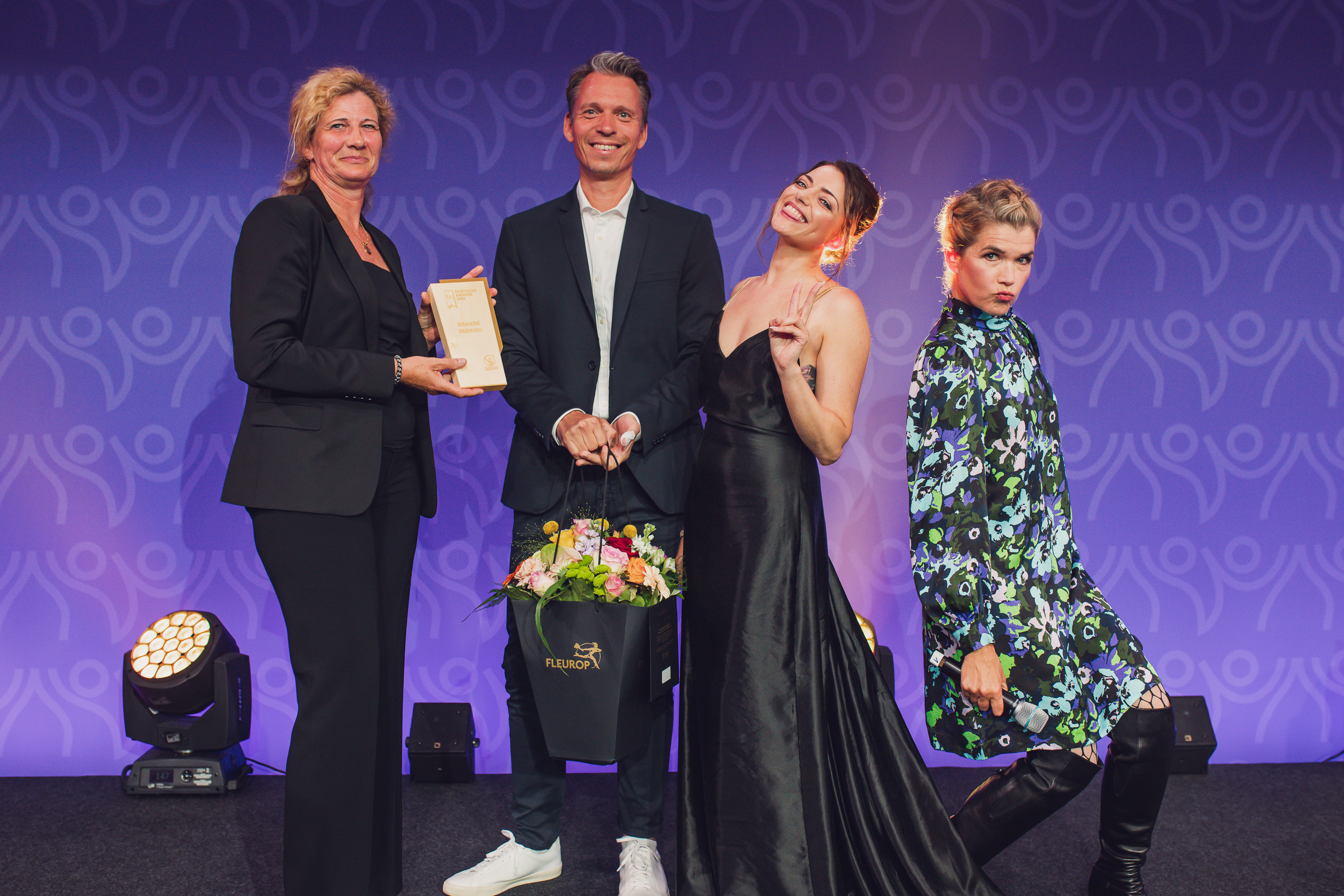 We are happy to announce that our subsidiary, BRANDS Fashion GmbH, has been awarded the Fairtrade Award 2022 on the 10th of June 2022. As the European market leader in sustainable workwear and merchandising, the company is this year's winner of the Fairtrade Award in the category "Industry". Congratulations on this great achievement! 
Mathias Diestelmann, Managing Partner and CEO, and Silke Rosebrock, Managing Director and CCO, accepted the award on behalf of BRANDS Fashion at the award ceremony at the EUREF Campus in Berlin-Schöneberg last Thursday. BRANDS Fashion convinced the jurors with a novelty-the world's first supply chain certified according to the Fairtrade textile standard. The Buchholz-based company is committed to paying living wages throughout the entire value chain within the next six years. 
"We are very pleased to receive this prestigious award," commented Mathias Diestelmann, CEO of BRANDS Fashion, on the award, which he received together with CCO Silke Rosebrock from the laudator and actress Anne Menden on the event stage. Anke Engelke hosted the gala evening. 
Silke Rosebrock resumes: "In cooperation with our partners and customers, we are working on establishing fair trade as a standard and we can already look back on many successes: Since 2016, we have produced more than 10 million articles that are certified according to the Fairtrade Cotton Standard – since the end of 2021, even partly according to the Fairtrade Textile Standard. Within this period, we have collected 800,000 euros, which are paid to smallholder cooperatives as a so-called Fairtrade premium in addition to the sales price, and which they can decide on independently and collectively. Together with our customers and Fairtrade Germany, we are proud that in Germany in 2021our share of Fairtrade baby clothing will exceed 41 percent and our share of Fairtrade workwear will even exceed 85 percent." 
"We also congratulate all other nominees and winners from the bottom of our hearts for their great contributions and inspiring projects for fair trade. Only together we can make a difference. And evenings like this show that it can be done, and at the same time they are a great motivation to keep going." 
Silke Rosebrock 
Another honor was bestowed upon BRANDS Fashion at both events celebrating the 30th anniversary of Fairtrade, which took place on June 10 with guests from society, trade and politics, such as Federal Minister of Agriculture Cem Özdemir. Rabea Schafrick, Head of Sustainability, was one of nine people to share "her" story with Fairtrade and the efforts for a sustainable, fair textile industry with the audience as part of a short journey through time.